Seattle, WA Flooring & Carpet Installation
Carpet | Vinyl | Laminate | Hardwood | Tile | Polished Concrete | Installation Services | Flooring | Shaw | Local
WE BRING THE STORE TO YOUR DOOR

™
Choosing between the color, quality and style of your new flooring installation is easier when we bring the van right to your door. Traditional flooring contractors & stores may require driving back and forth with different flooring varieities until you find the right one. At TCB Carpets, we eliminate that inconvenient time-consuming process by bringing the carpet store to you.  That's right.  We'll bring it right to you hassle-free.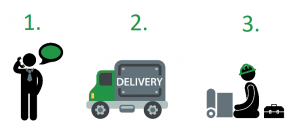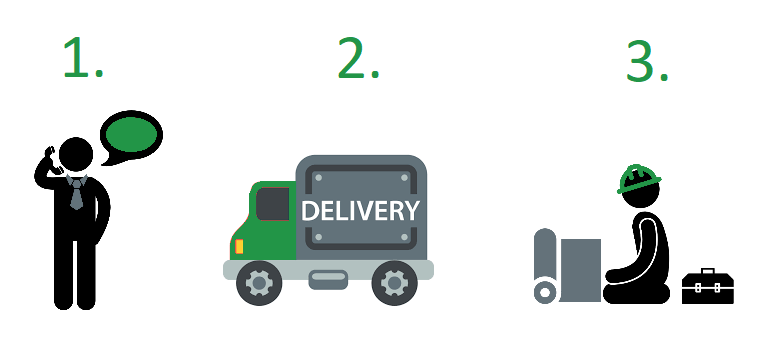 After a phone consultation, we will collect the information we need to bring the perfect carpet samples for your project. If you don't find the right carpet, we will set a time to bring out alternate samples, or you can meet with us in our warehouse to look at a wide range of styles and colors.

Carpet pile fibers significantly impact carpet performance. When purchasing carpet from TCB Carpets Seattle we will educate you on the various types of fiber and how they perform. Large box stores and some discount carpet wholesalers maximize profits on special yarn buys from the manufacturers to reduce carpet prices.
HOW CAN WE HELP?
Are you seeking new installation for carpet, laminate, or hardwood flooring installation, or interested in purchasing tile for a kitchen or bathroom design? The TCB Carpets Seattle team of flooring experts will ensure your investment will stand the test of time. We are experts in sales and installations for both commercial flooring and residential flooring properties. Together our team of flooring professionals will help you select the right floor covering products to fit your needs and lifestyle. The TCB Carpets Seattle installation team is led by owner Lenny Culp, a journeyman, with 3 decades of experience. So you can be confident when you contact TCB Carpets, you are contacting flooring experts.
Free Estimate

on Seattle Carpeting, Seattle Hardwood, and Seattle Laminate installation.
When installing new carpet in your home, don't settle for anything less than the most professional services possible.  TCBCarpets Seattle has been in business for over 10 years and has performed hundreds of successful carpet and flooring installation jobs in the King county and Snohomish county areas.  We are a cornerstone carpet and flooring contractor in the northwest region.  Our dedication to our customers' cost, convenience, and professionalism is what drives our ambition.  We even can drive our vans to your house or business and show you our stock. 

We bring the store to your door

.

™