POLISHED CONCRETE
Seattle | Bellevue | Redmond | Kirkland | Lynnwood | Everett | Edmonds | Bothell | Mill Creek | North King County | South Snohomish County
FREE In-Home Estimate
LOOKING FOR POLISHED & EPOXY FINISHES?
Maintaining a polished concrete finish is quite simple. Just dust mop on a regular basis, and use a pH neutral floor cleaner every so often. Though maintenance is easy, it should not be bypassed. Failure to clean your polished concrete floors on a regular basis can cause them to accumulate dust, grit, grime, and grease, which will eventually take a toll on the floor's appearance.
Epoxy floor coatings are a two-part mixture of resins and hardeners. It is rolled onto the existing concrete in multiple layers to create seamless stretches of flooring that withstand grease, moisture, scuffing, and chemicals.
Similar to polishing a concrete floor, the amount of time it takes to apply an epoxy coating depends largely on how big the area is, but a standard two-car garage takes about two to three days from start to finish.

When purchasing concrete from TCB Carpets we will educate you on the various types of materials and how they perform.
WHY CONCRETE?
Polished concrete is fast becoming the ultimate no-wax flooring material. Thanks to recent advances in polishing equipment and techniques, contractors are now grinding concrete floor surfaces, whether new or old, to a high-gloss finish that never needs waxes or coatings. Factor in the superior durability and performance of concrete, and it's no wonder why more retail, warehouse, and office facilities are opting for polished concrete flooring as an alternative to marble, granite, tile, linoleum, or coated concrete. Even homeowners are catching on to the appeal of these smooth, high-luster floors, which can be stained to replicate the look of polished stone.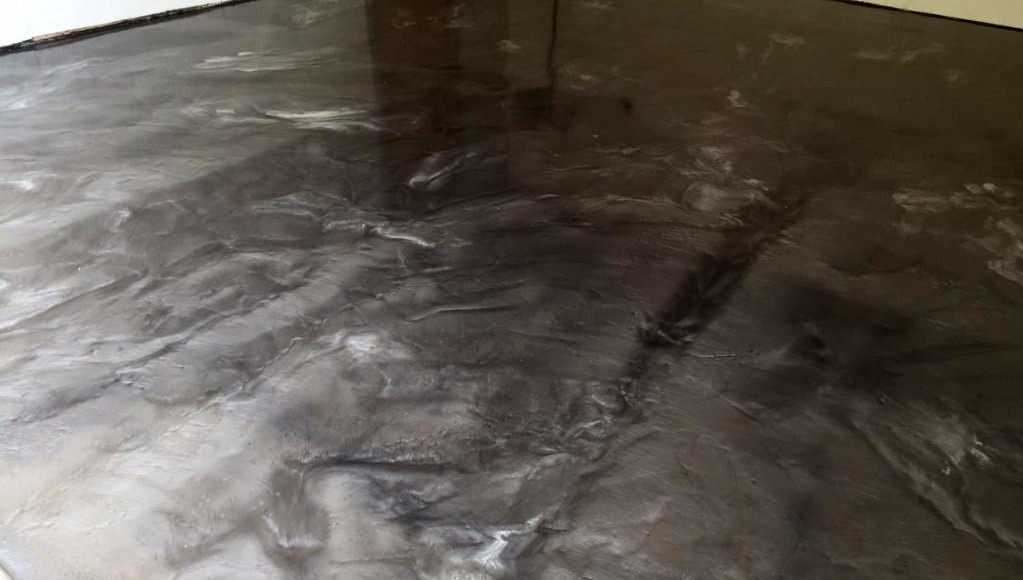 EXPERT CONCRETE INSTALLATION
Before you purchase concrete, it's important to consult with a professional that has a thorough understanding of the product and its installation. There are several different types of concrete, all of which contain unique properties that can significantly impact the product's appearance over time. Owner Lenny Culp began his career as an installer more than 30 years ago. He has built a highly reputable flooring company and is able to pass his vast experience and knowledge on to his valued customers.
STYLES AND COLORS FOR EVERY ROOM
Concrete is a flooring system that is not only ideal for commercial and industrial use but for residential use, too. While concrete is also stronger than marble, tile, ceramic, vinyl, or linoleum floors you can compare the beauty of polished concrete to that of marble flooring but at a much lower cost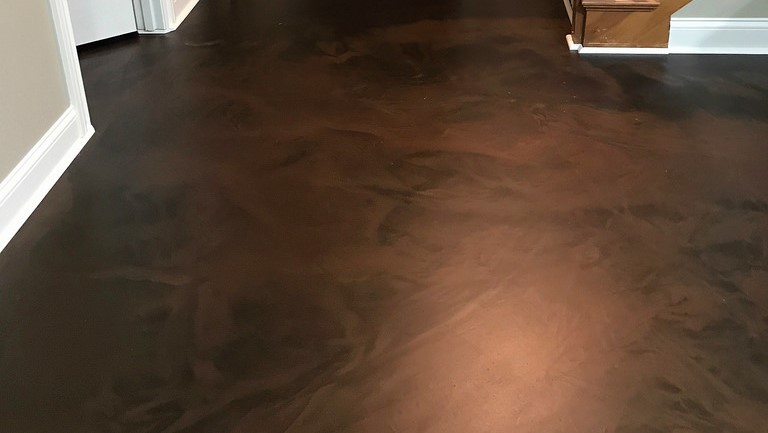 TIPS FOR CHOOSING THE RIGHT CONCRETE:
What room will the concrete will be going into?  Will it be a bedroom, garage, porch, or basement?
Do you have children or pets? If yes, what type of pets and how large are they?
What is your style preference? Traditional, Contemporary, Transitional, Colorful?
HOW LONG UNTIL CONCRETE IS DRY?
Concrete typically takes a few hours depending on square feet to start drying but can take up to 24-72 hours to become fully strengthened and ready for use.