Flooring Installation
Seattle | Bellevue | Redmond | Kirkland | Lynnwood | Everett | Edmonds | Bothell | Mill Creek | North King County | South Snohomish County
FREE In-Home Estimate
YOU'RE NOT JUST BUYING NEW FLOORING, YOU'RE ALSO BUYING THE INSTALLATION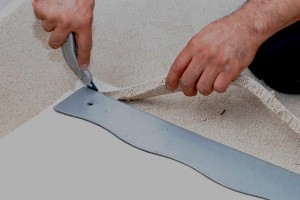 In general, people give very little thought to the installation of their new flooring. It's assumed that the dealer you buy from will employ experienced installers, and the installer will follow the manufactures specifications and give you the quality installation you deserve. Unfortunately, this is not always the case. All too often, the person installing your flooring may skip vital steps that will ensure a quality installation. This may happen because the installer lacked the proper training, equipment or time.

When purchasing from a large carpet store like the Home Depot, there can be a number of people involved in the transaction.
This is how the process might look:
You make contact with a sales person (this person may lack product knowledge or general experience in flooring)
You will have to meet with a 3rd party company to measure your project (may take a week or more to complete)
Return to store to meet again with a salesperson to go over the estimate
Sign a contract (this may require a second trip if you did not sign after reviewing the estimate)
You are then contacted by an installation manager (may lack the basic skills to coordinate your job properly)
Next you will be contacted by an installation company (This company could be an out-of-state corporation and employing installers of all different experience levels to meet the demands of a large retailer)
Product installation date depends on the availability of installer (generally no walk-through, or inspection, by the retailer)
You are then contacted by installation manager to confirm installation was performed properly (How would you know?) and If there is an issue, the installer is sent back to correct the problem
How can an installation go smoothly when there are so many parties involved?
WHY DO TCB CARPETS' INSTALLATIONS GO SMOOTHLY?
We have found that our customers are happier shopping in their home with a knowledgeable and experienced TCB Carpets' professional. We have a distinct advantage over the large retailers and home improvement warehouses. Our experienced team of professionals understand the entire flooring process from start to finish. From the initial estimate to the final inspection you will have one professional dedicated to making sure you're a satisfied TCB Carpets' customer.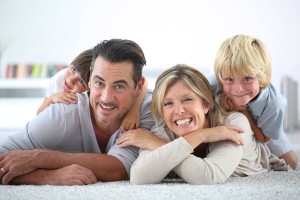 TCB Carpets' Installers are the best in the business. With thousands of projects completed in Seattle, Redmond, Bellevue, Bothell, Lynnwood and Mill Creek, our experienced installers can complete your projects on time with the highest level of satisfaction. They're all extremely well-trained professionals and certified through national organizations recognized by the leading manufacturers. At TCB Carpets, we guarantee our installations for 1 year and can install your project in 48 hrs with select materials.