Hardwood Flooring
Seattle | Bellevue | Redmond | Kirkland | Lynnwood | Everett | Edmonds | Bothell | Mill Creek | North King County | South Snohomish County
FREE In-Home Estimate
HARDWOOD FLOORING IS A MAINSTAY FOR RESIDENTS IN BELLEVUE, SEATTLE, LYNNWOOD, MILL CREEK AND BOTHELL.
Hardwood flooring is very popular in the Pacific Northwest. Visually appealing, the surface is easy to clean and well suited for most residential projects. We see a lot of this product in just about every room in the house. There are 2 major types of wood flooring to choose from:
Prefinished or Engineered Hardwood
Composed of two or more layers, the top visible layer is called the lamella. The bottom layers are run on an angle to increase stability. This construction makes the product suitable for installations on sub-floors above or below grade. This product most often comes prefinished from the manufacturer. The advantage is a consistent superior finish applied in a controlled environment.
Solid Hardwood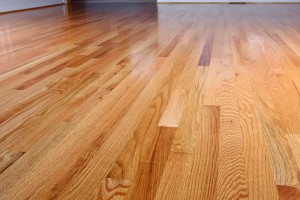 Solid hardwood floors are constructed with planks milled from a single timber. They are fit together with tongue and groove joinery then nailed or glued to the sub-floor. The finish is applied after the installation of the floor is completed. Quality of the floor can vary dependant on type of wood and the finish. The two most popular modern finishes for wood flooring are oil-modified urethane and water-based polyurethane. Within both categories there are many variations and other names used to describe the finish. Oil-modified urethane and water-based polyurethane also have very different refinishing and maintenance regimes.
Can I refinish My Prefinished hardwood floor?
If the top layer of your engineered Hardwood floor less is than 2 millimeters thick it may be able to tolerate a light scuff-sanding with a buffer. Thicker top layers can be sanded just like solid wood, allowing you to erase deeper scratches and dents. An engineered floor with a 3-millimeter top, for instance, can handle two refinishings.
How Do I Clean My Hardwood Floor?
To extend the life of your wood floor, we recommend keeping your floor clean from dust and dirt by sweeping or vacuuming frequently. Every other week, or when needed, wipe the surface with a damp cloth and rub dry. When removing any stain (from wood or carpet), always work from the outside edge in toward the center. Use an approved cleaning product and always test the cleaner in an inconspicuous area.
How do I Remove a Large Scratch in my Hardwood Floor?
Removing scratches or repairing hardwood requires an experienced professional. If done properly, the finish should match perfectly and the repaired area should be indistinguishable from the rest of the floor.