Vinyl Planks and Sheet Flooring
Seattle | Bellevue | Redmond | Kirkland | Lynnwood | Everett | Edmonds | Bothell | Mill Creek | North King County | South Snohomish County
FREE In-Home Estimate
SEATTLE'S AFFORDABLE VINYL FLOORING STORE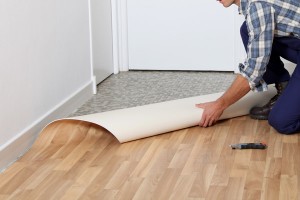 Vinyl flooring is an affordable, attractive option for your kitchen and bathroom. It is a popular floor covering among Do-It-Yourselfers, and with good reason. Vinyl is relatively easy to install and it can be installed over almost any existing floor.
The key to a successful installation is the prep. The existing floor must be flat, smooth, and dry. Installation options vary based upon the sheet vinyl flooring you select. There are three basic installation methods for vinyl sheet products:
Modified loose lay with or without perimeter adhesive or tape
Glue down with releasable adhesive
Glue down with permanent adhesive
Unless you are an experienced DIYer, we recommend sheet vinyl flooring be professionally installed. TCB Carpets has certified and highly skilled installers. We can install most small projects within a few hours, and we guarantee the installation. When hiring a contractor you should always check with the Department of Labor and Industries to confirm they are licensed. We have been a licensed contractor for more than 2 decades.
ADVANTAGES OF VINYL FLOORING: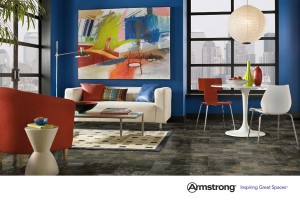 Easy to install
Cost Effective
Easy to clean and maintain
Can be installed over other smooth hard surface flooring
Tile or wood like appearance